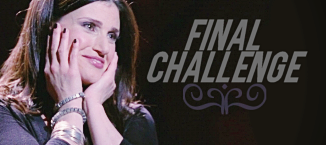 Well it's that time.. after 5 years, this icontest has officially died down... if the demand for Idina icons do re-surface, I will bring this challenge back... but for now, it's a busy time for everyone, and icons are just not top priority!
Anyways, one last challenge.
This week you may use ANY picture of Idina... The main rule? Idina must be smiling.
Here are some examples of pictures you may use:
More pictures can be found here: www.idina-here.com
RULES
*Your icon must be Idina, and only Idina. No one else please.
*Idina must be smiling in the icon. If you're not sure if she's smiling, don't use the picture.
*New icons only. Please don't share your icon until voting is over.
*Animation, text, textures, brushes, etc. are all welcome.
*Have fun!
Last icon challenge :) Lets get icons in so there's a good voting for the final challenge!
You have until
Friday, July 9th, 8PM EST
, to submit your icons. Remember to include an image (<*img src* link) AND an URL:
http://img.photobucket.com/albums/v294/lilhunny24/icontest/nataliema-default.png
(icon credit to
nataliema
, winner of challenge 249)